A Step-By-Step Guide on How to Use a Canva Template
Welcome to our blog! If you're reading this, chances are you've recently purchased a digital product from our shop, and now you're ready to make it your own. We appreciate your trust in us, and we're here to guide you on your creative journey.
In this post, we'll demystify the process of customizing your Canva template. Whether you're a seasoned graphic designer or a complete beginner, Canva's user-friendly interface can help you create stunning designs with minimal effort. But its vast array of options can sometimes feel overwhelming. That's why we've crafted this step-by-step guide.
We'll start with the basics, like how to open your template from a link. Then, we'll delve into the details, showing you how to change the font style, size, and color to match your unique aesthetic. To make things even easier, we've also included a quick video tutorial that will walk you through the process.
So grab a cup of coffee, sit back, and let's dive into the world of Canva templates. By the end of this post, you'll be able to transform your digital product into a masterpiece that reflects your personal touch. Let's get started!
Learn how to use a Canva template to create professional designs. This step-by-step guide will walk you through the process of customizing a Canva Template with your own content and downloading the final design. Get ready to unleash your creativity with Canva!
1. Click on the Template Link
Start by opening your Template Link PDF. Scroll to the bottom and Click on the Template Link. Make sure to sign in to your Canva account first.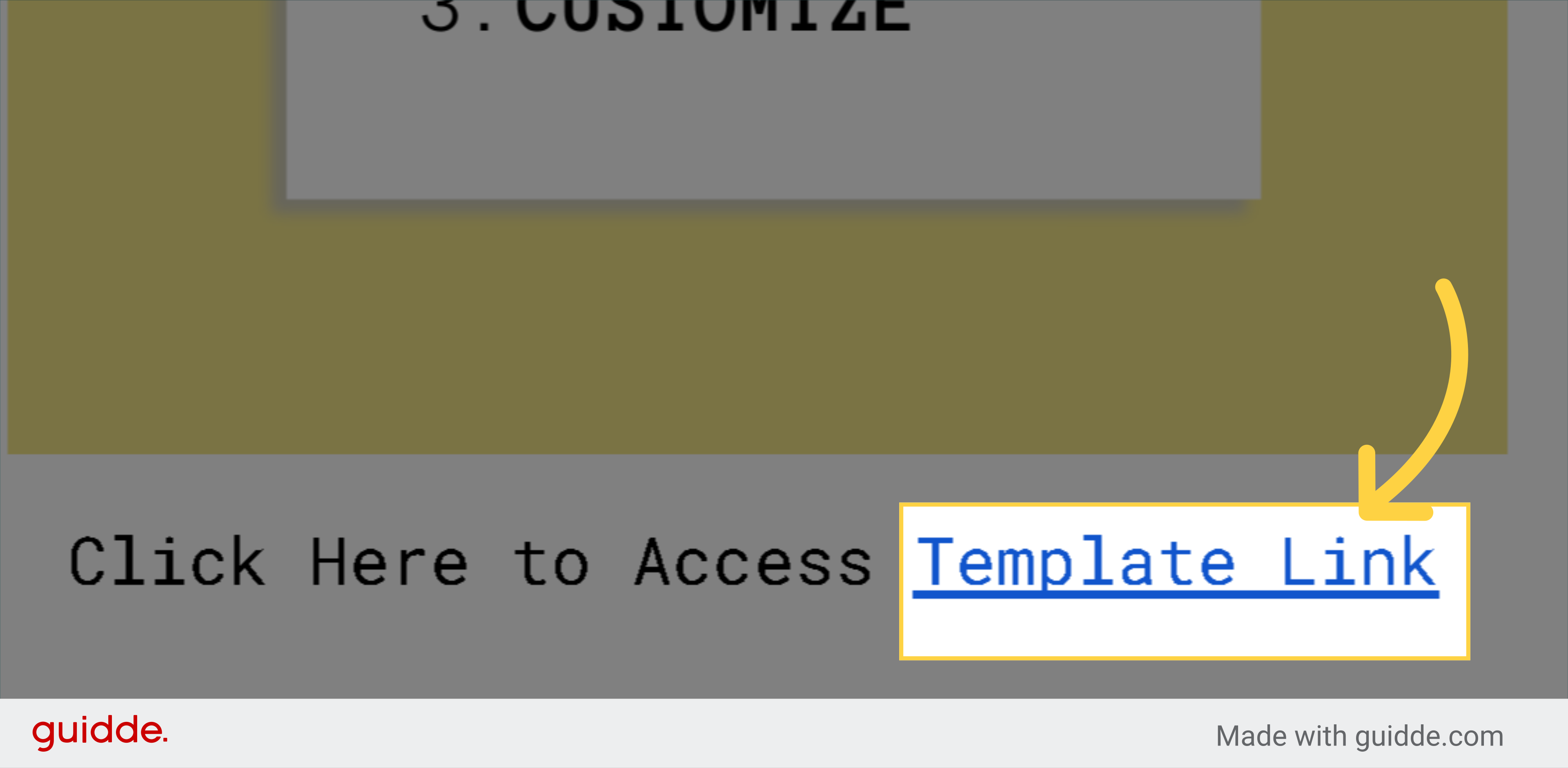 2. Click "Use template for new design"
Click on "Use template for new design"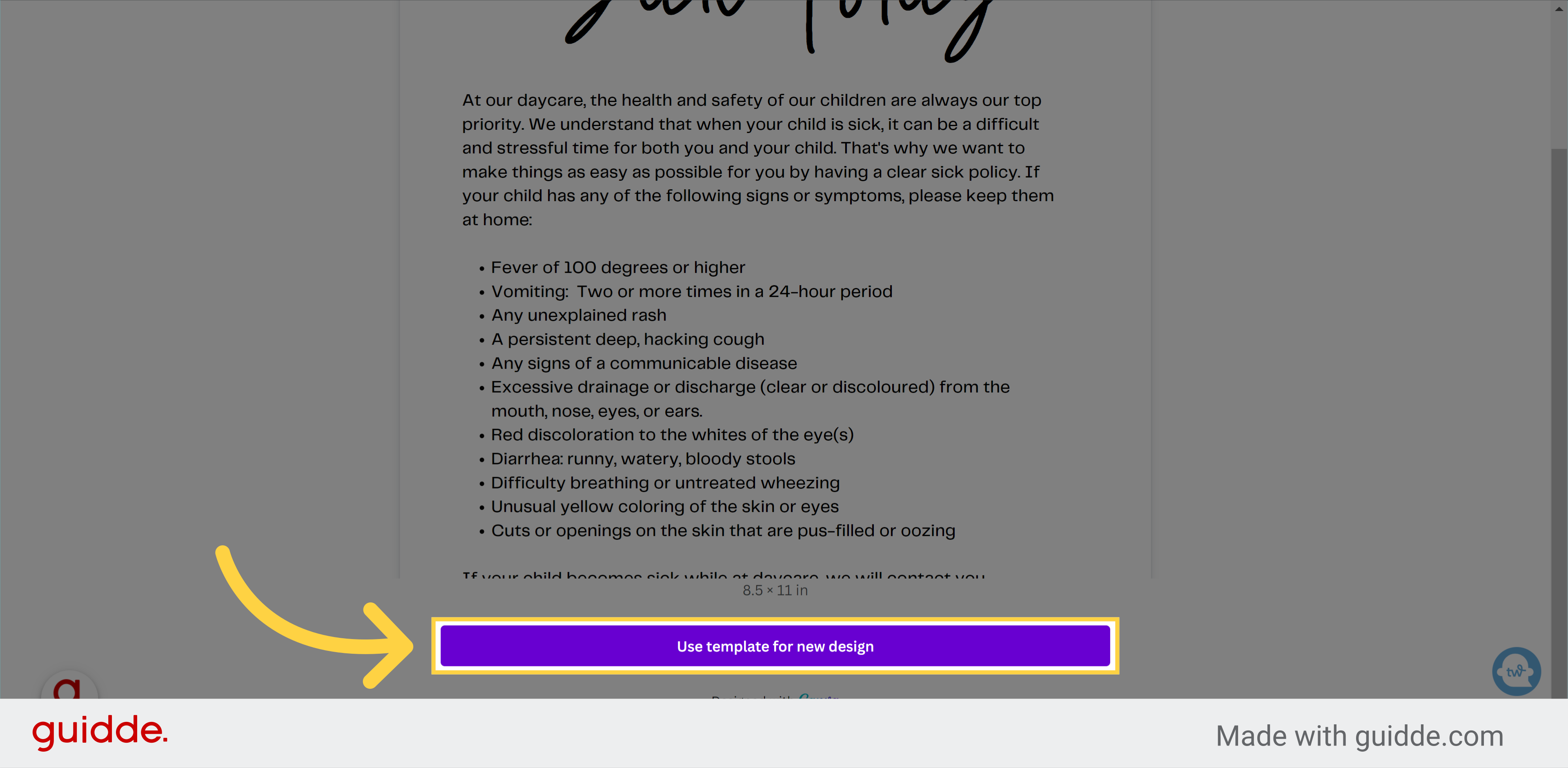 3. Click Title Bar and Rename
Navigate to the title bar. "Click" and rename.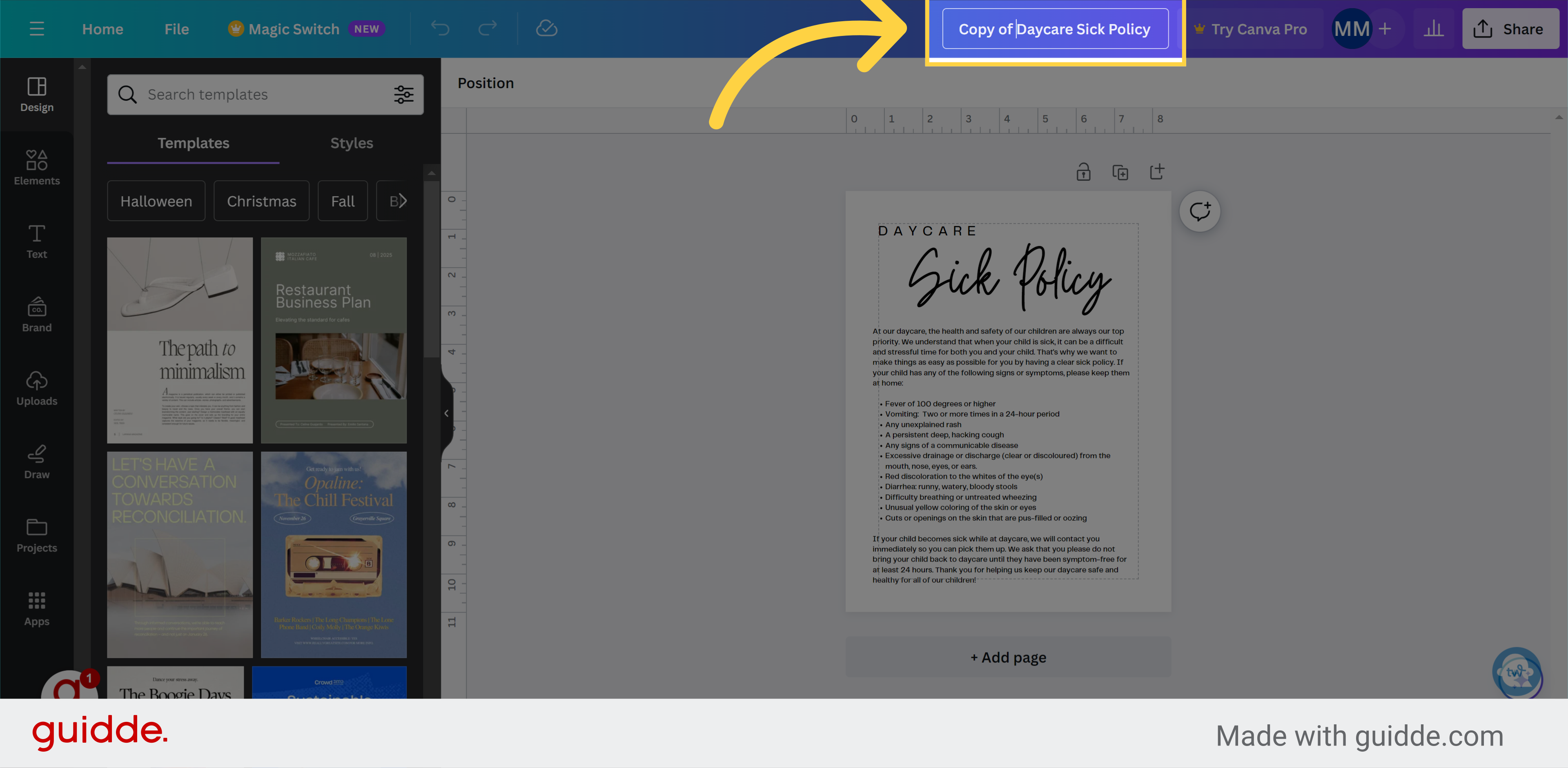 4. Click Any Text You Want to Change
Select the text you want to change.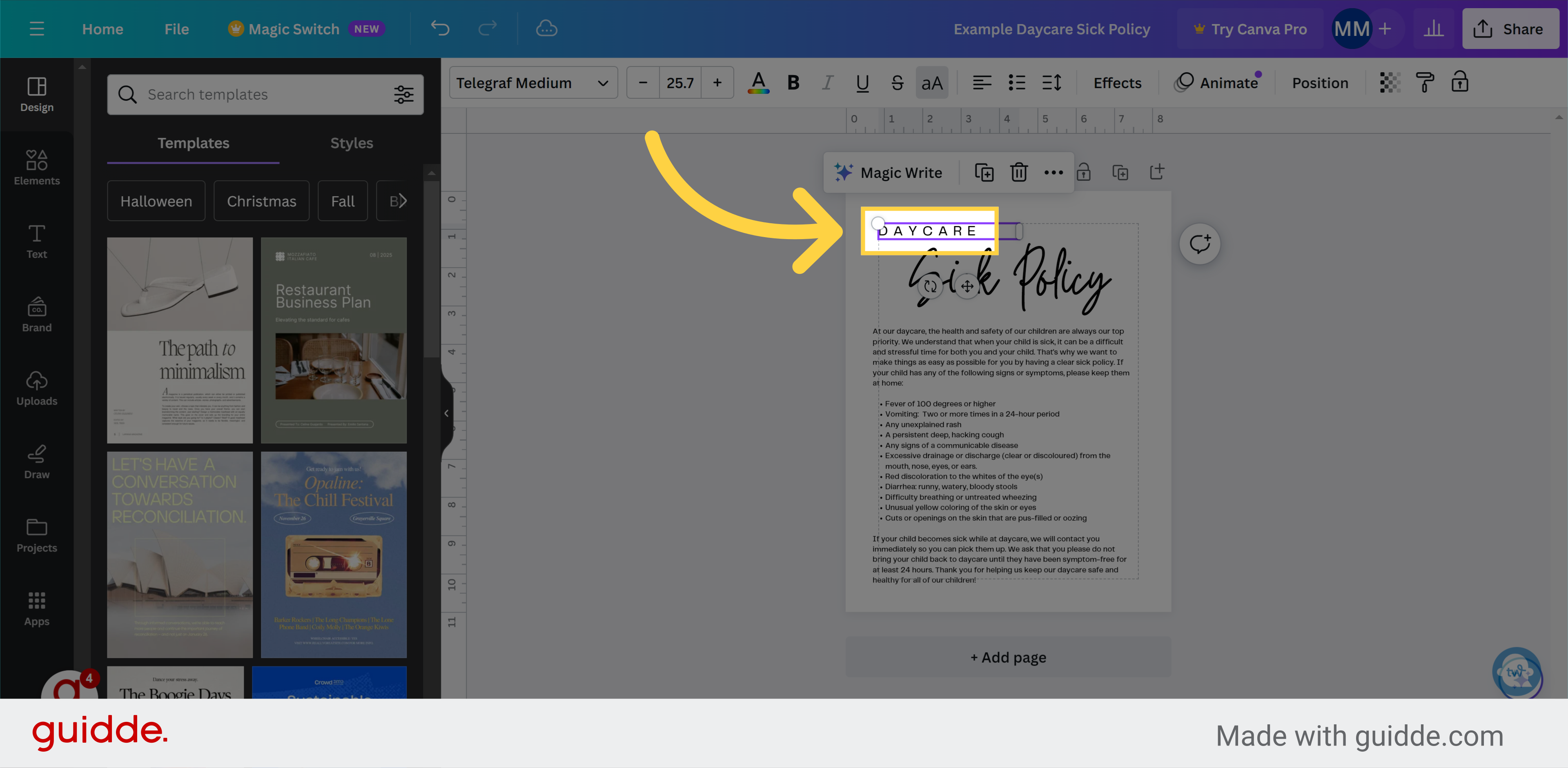 5. Click Text Bar
Click on the down arrow to bring up a list of fonts to choose from.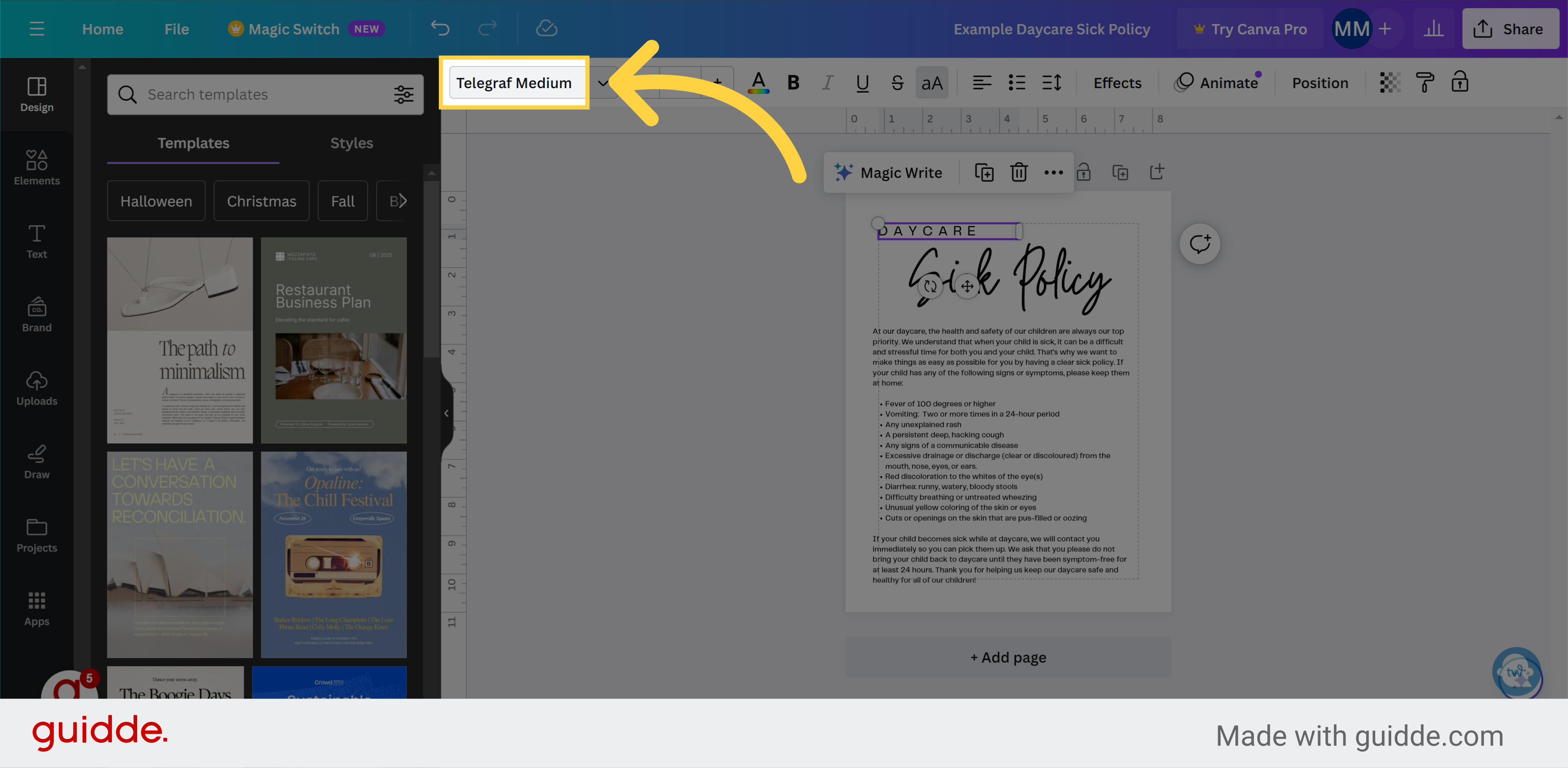 6. Select A New Font
Click the font you want to change to.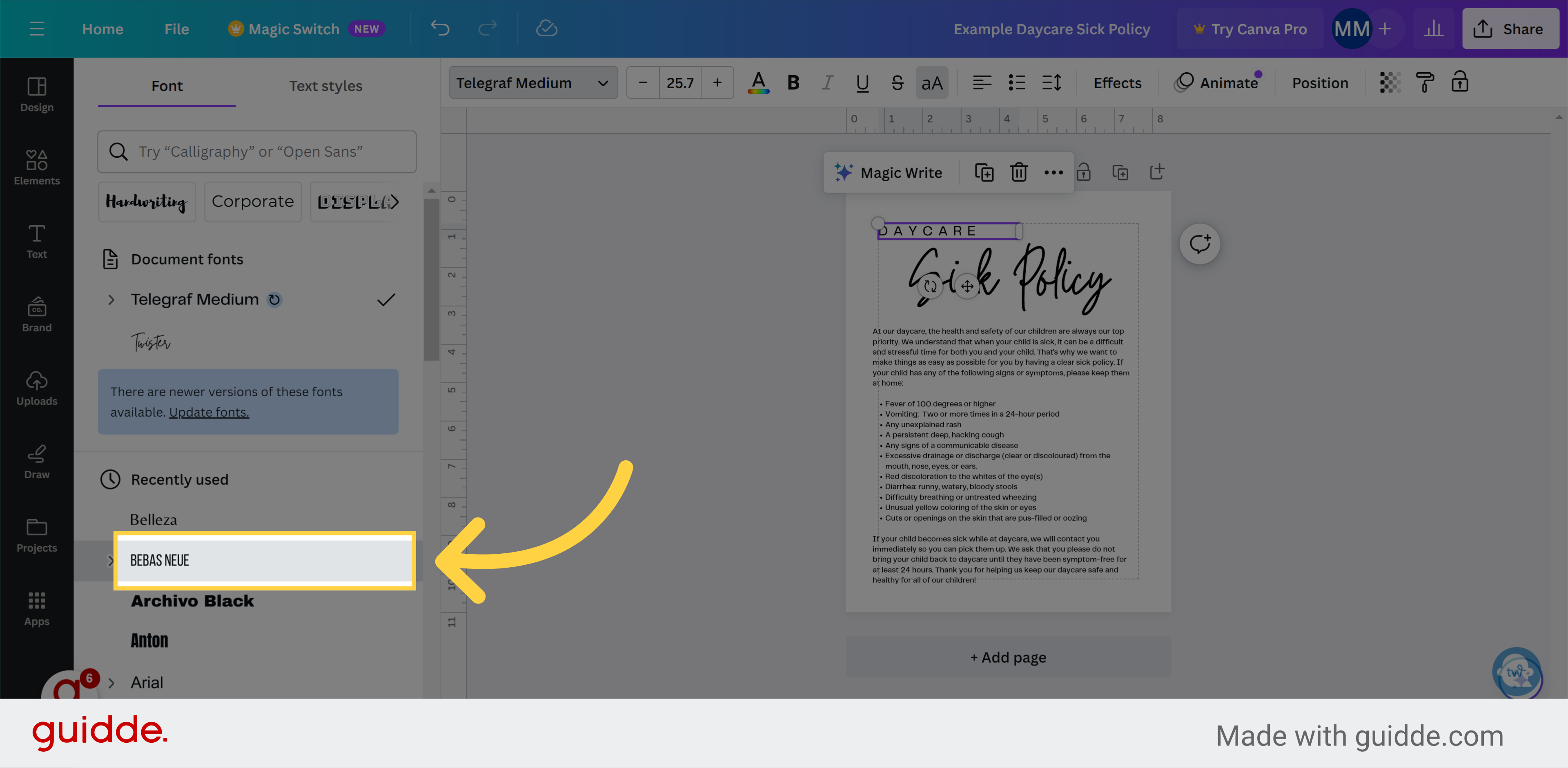 7. Optional: Click "Change all"
You have the option at the bottom of the page to "Change all." This will change all the places where the old font was used in the entire document to the new font you selected.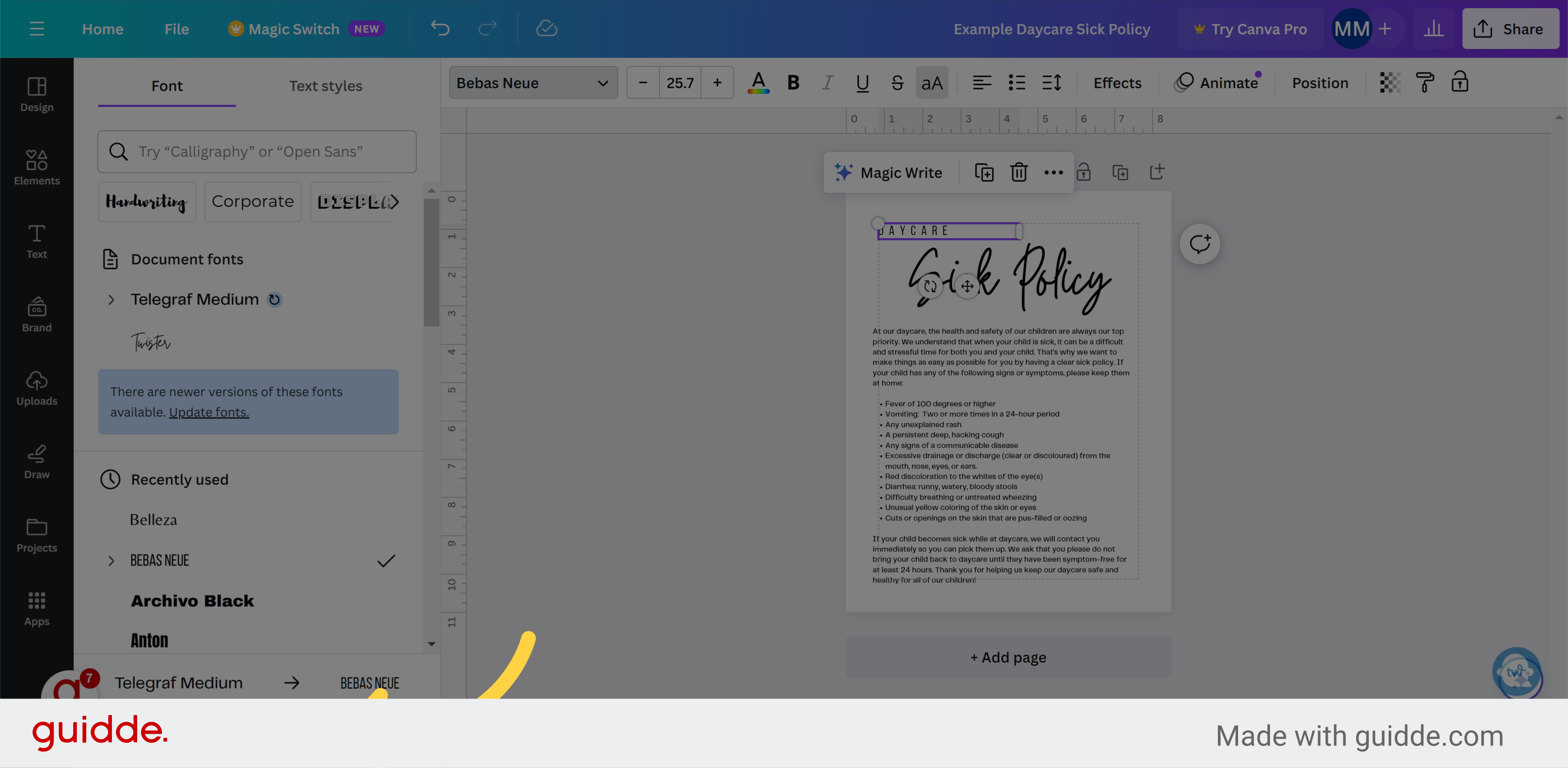 8. To Change The Size of The Text
Select the minus or plus button to change the size of the text.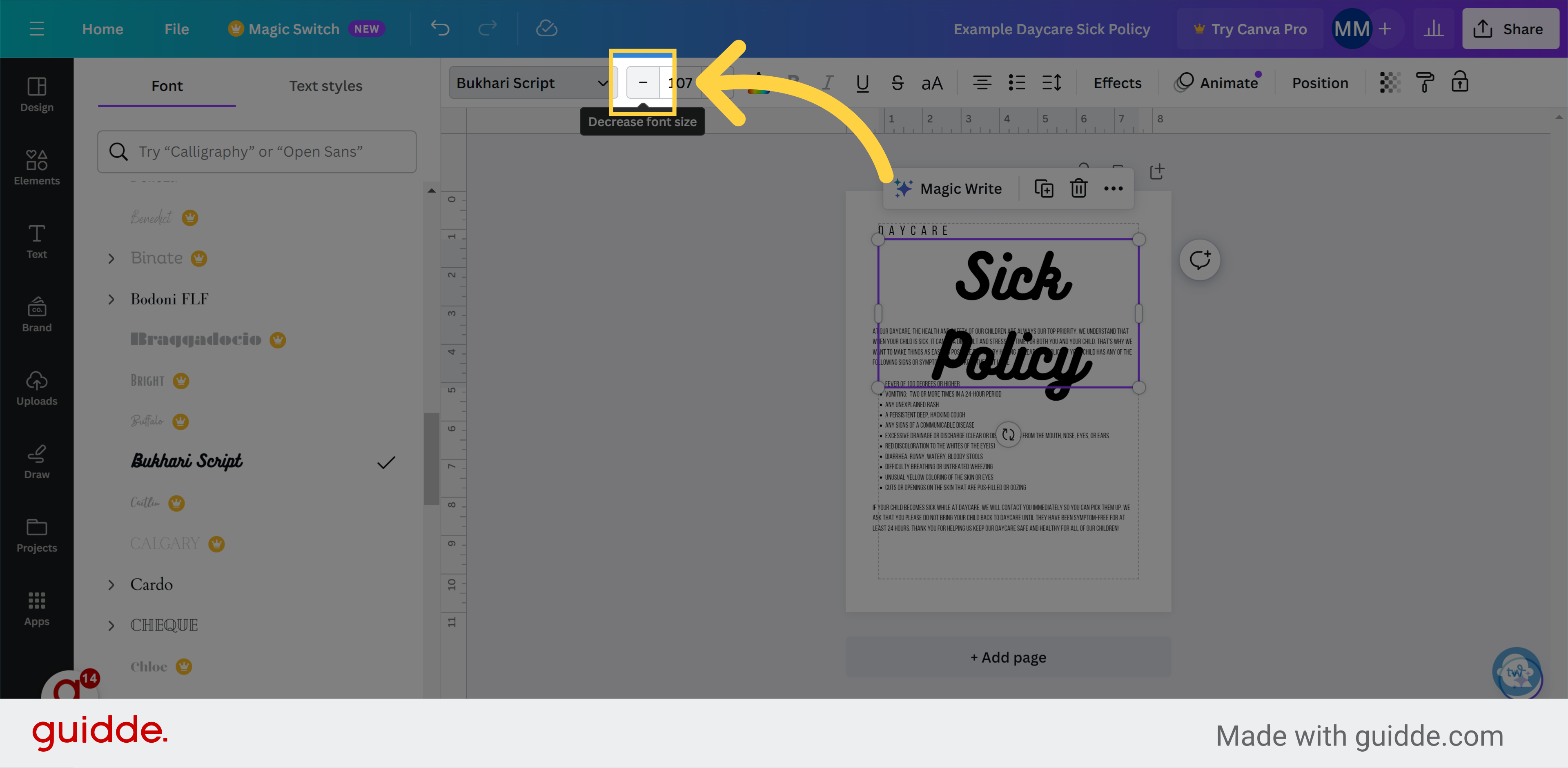 9. To Change The Text Color
Click here to bring up the color selection box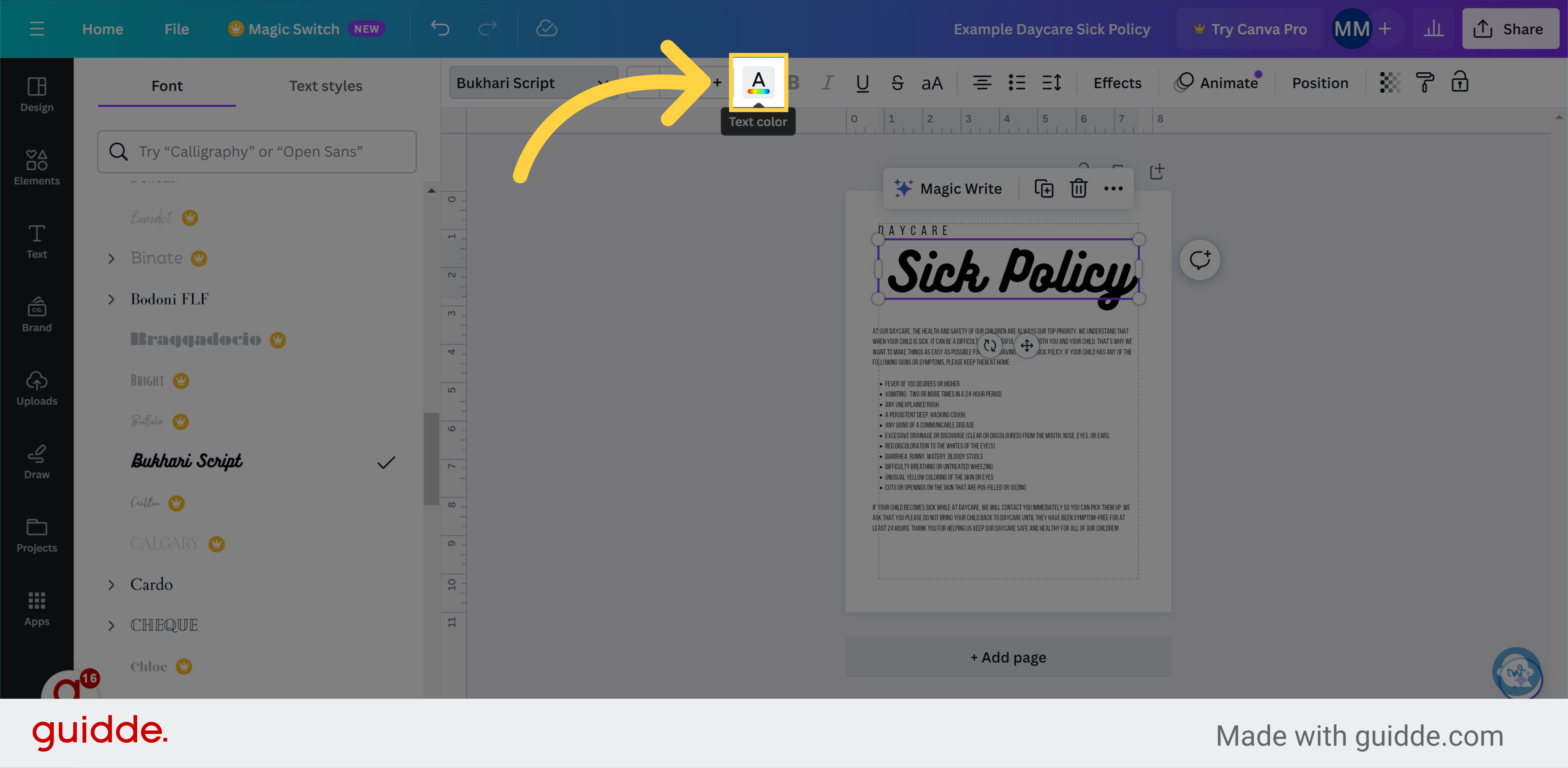 10. Select A Color
Click on a color from the default colors or click on the + to select your own.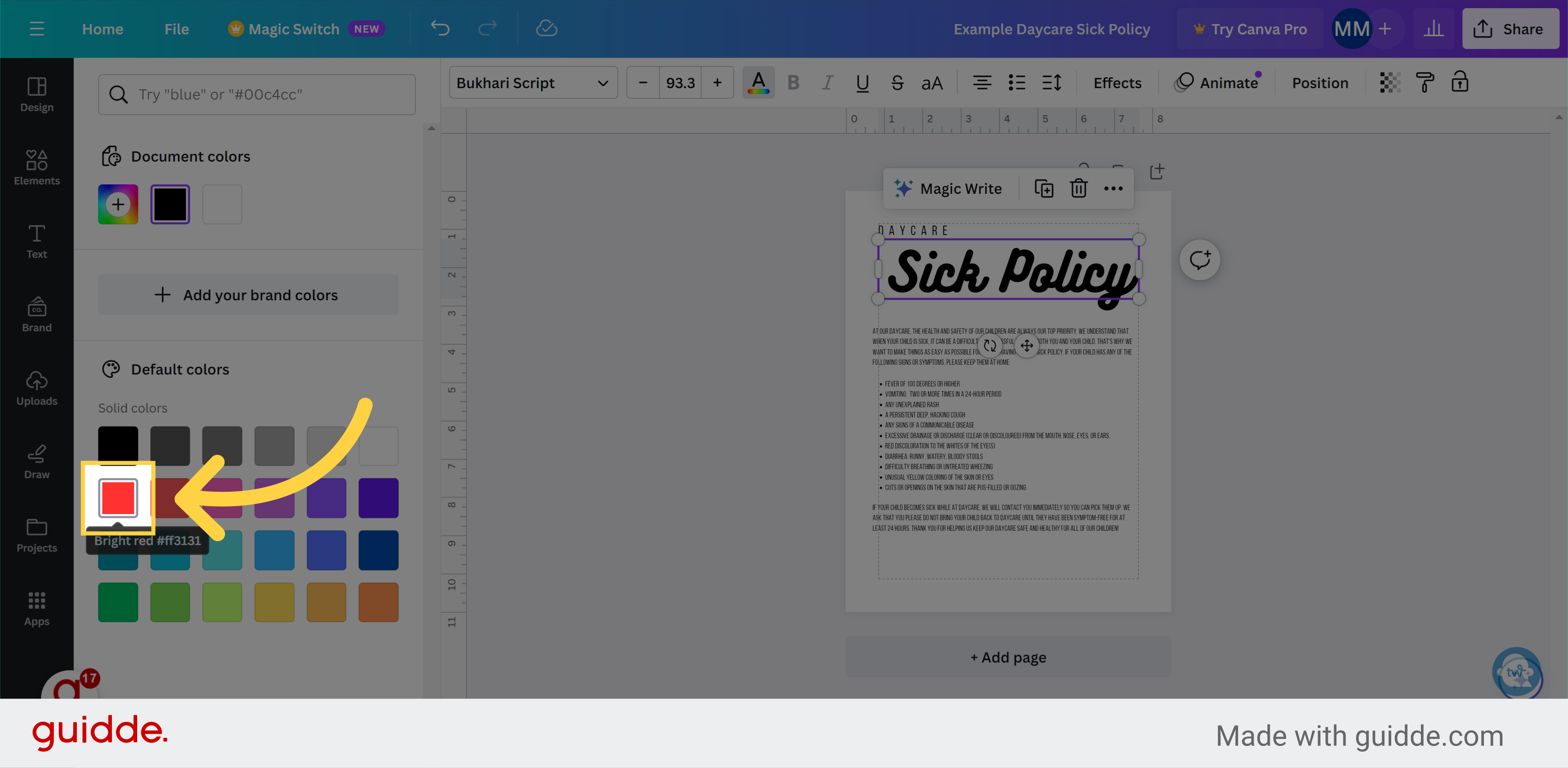 11. Click any Text Box
Double click on any text box to add or delete any text.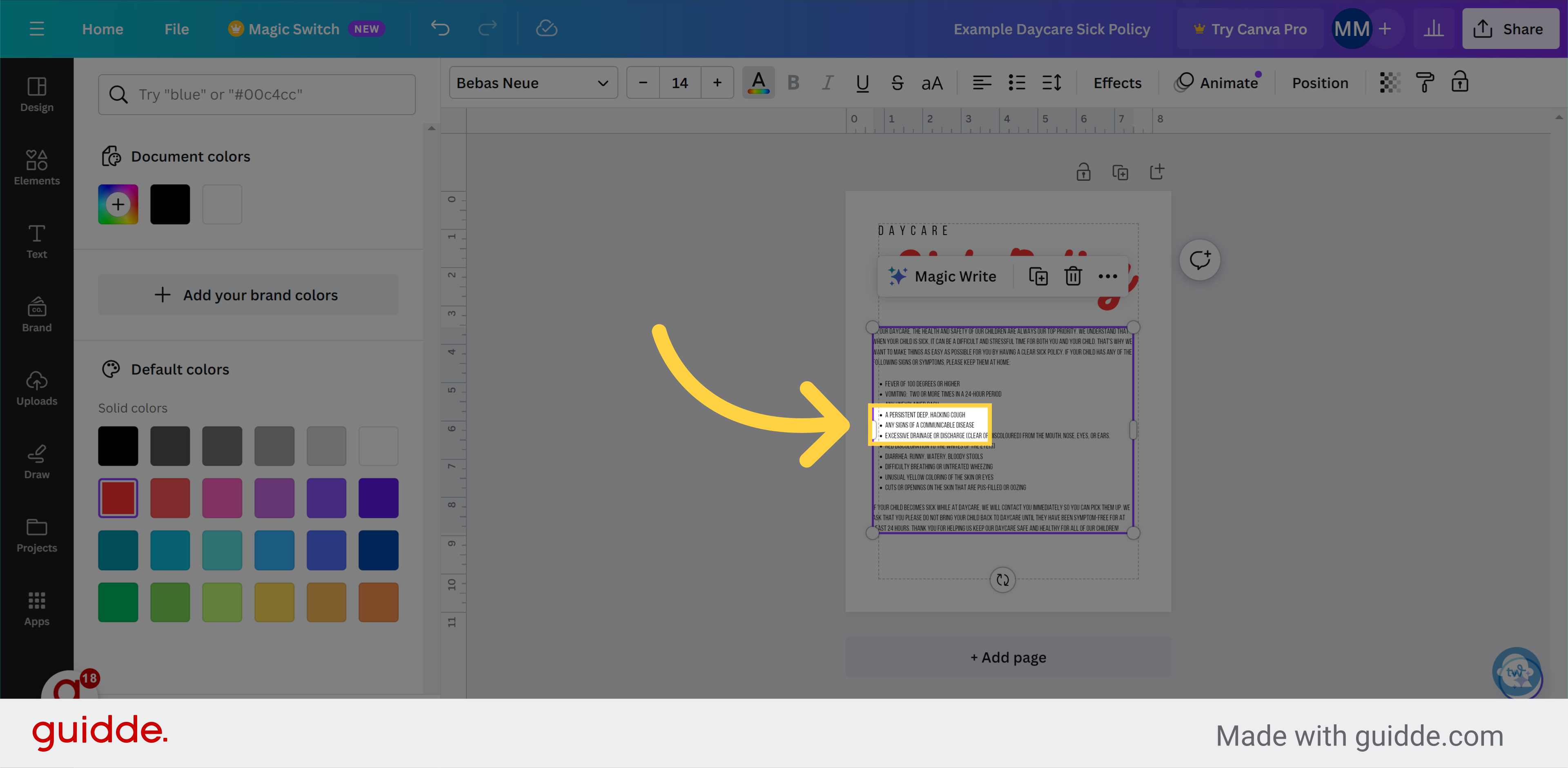 12. To Download Your Document
Select the "Share" option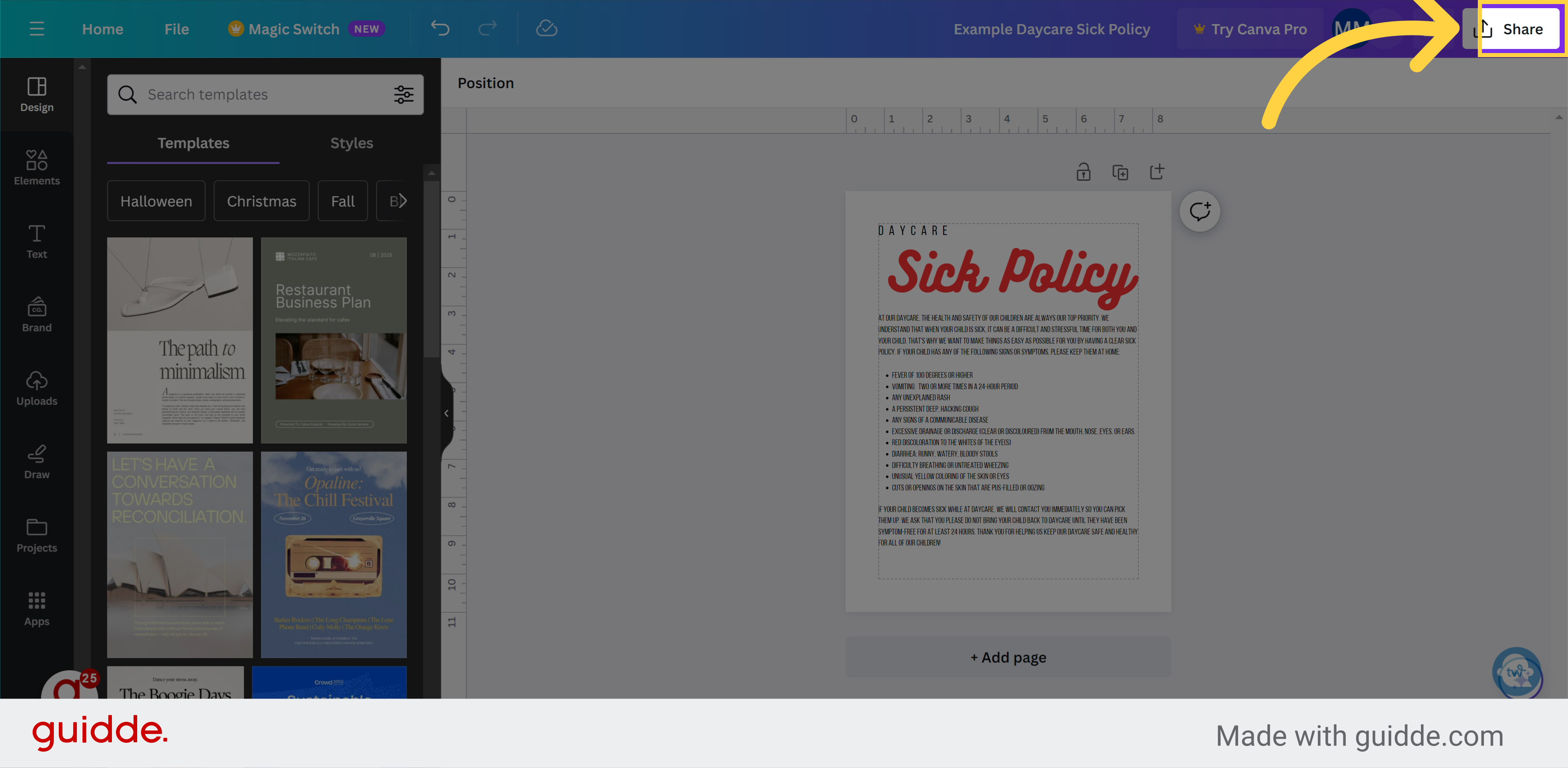 13. Click "Download"
Choose the "Download" option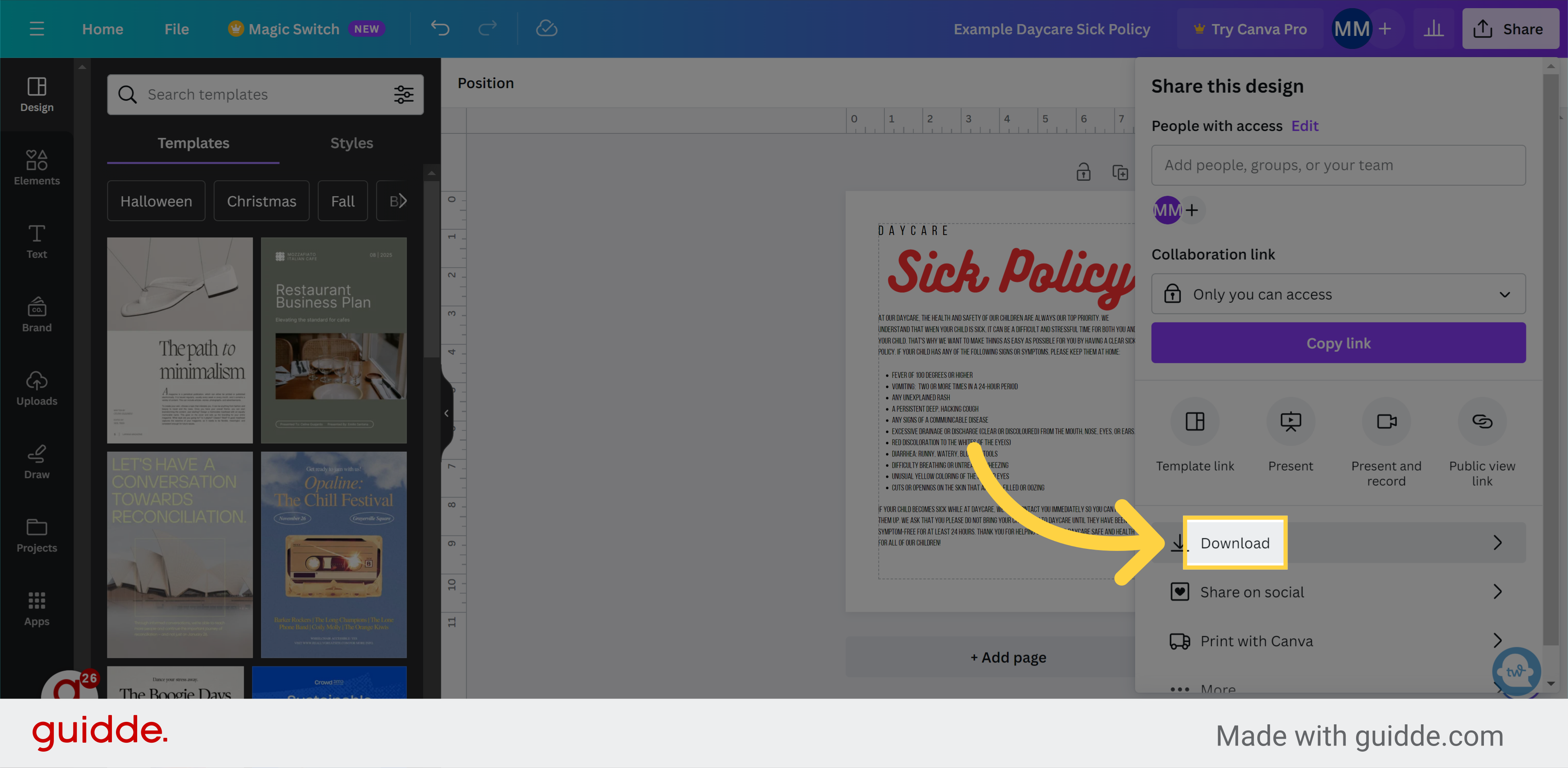 14. Click "PDF Print"
Select the option to "PDF Print"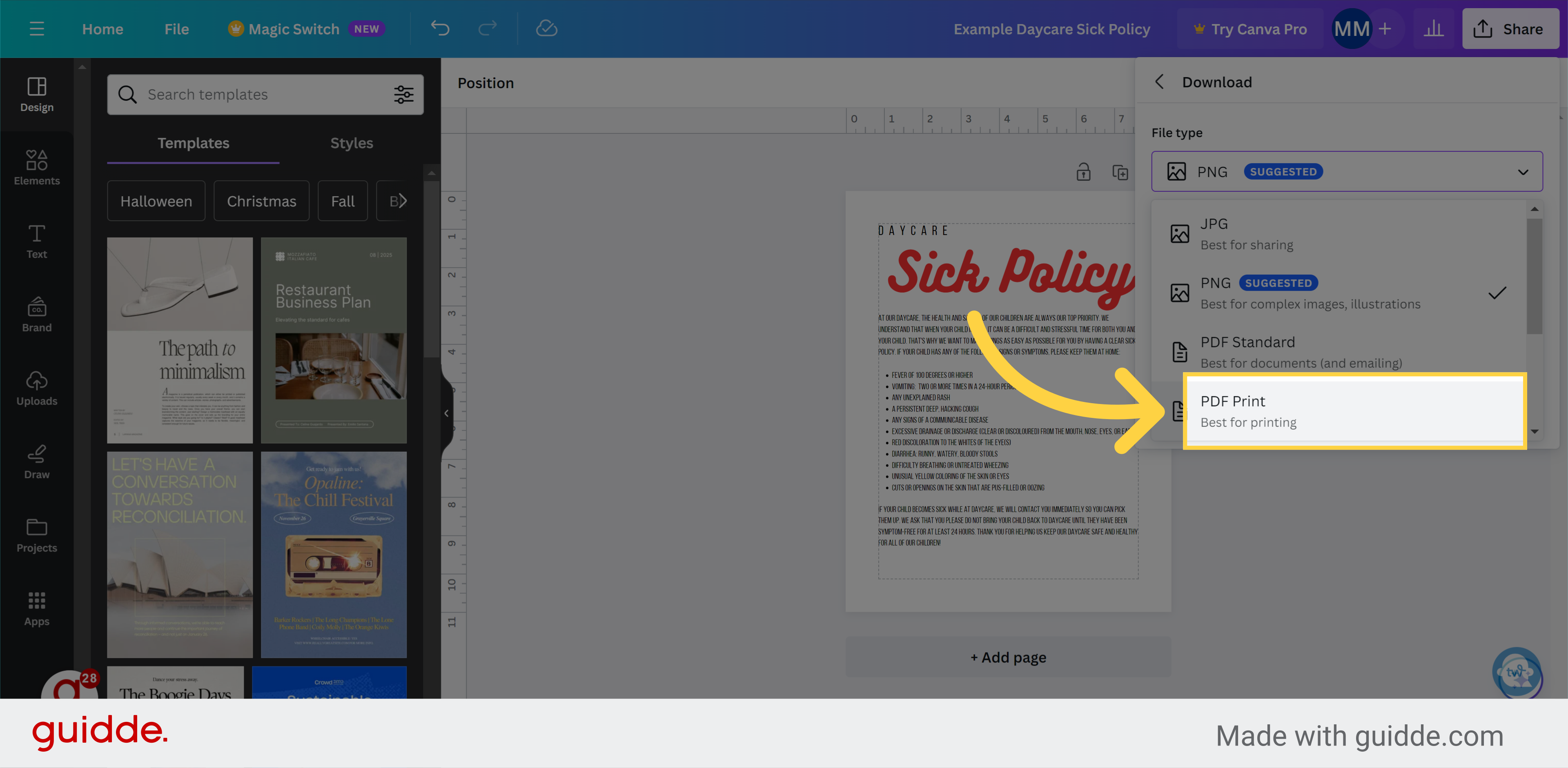 15. Click "Download"
Navigate to the "Download" section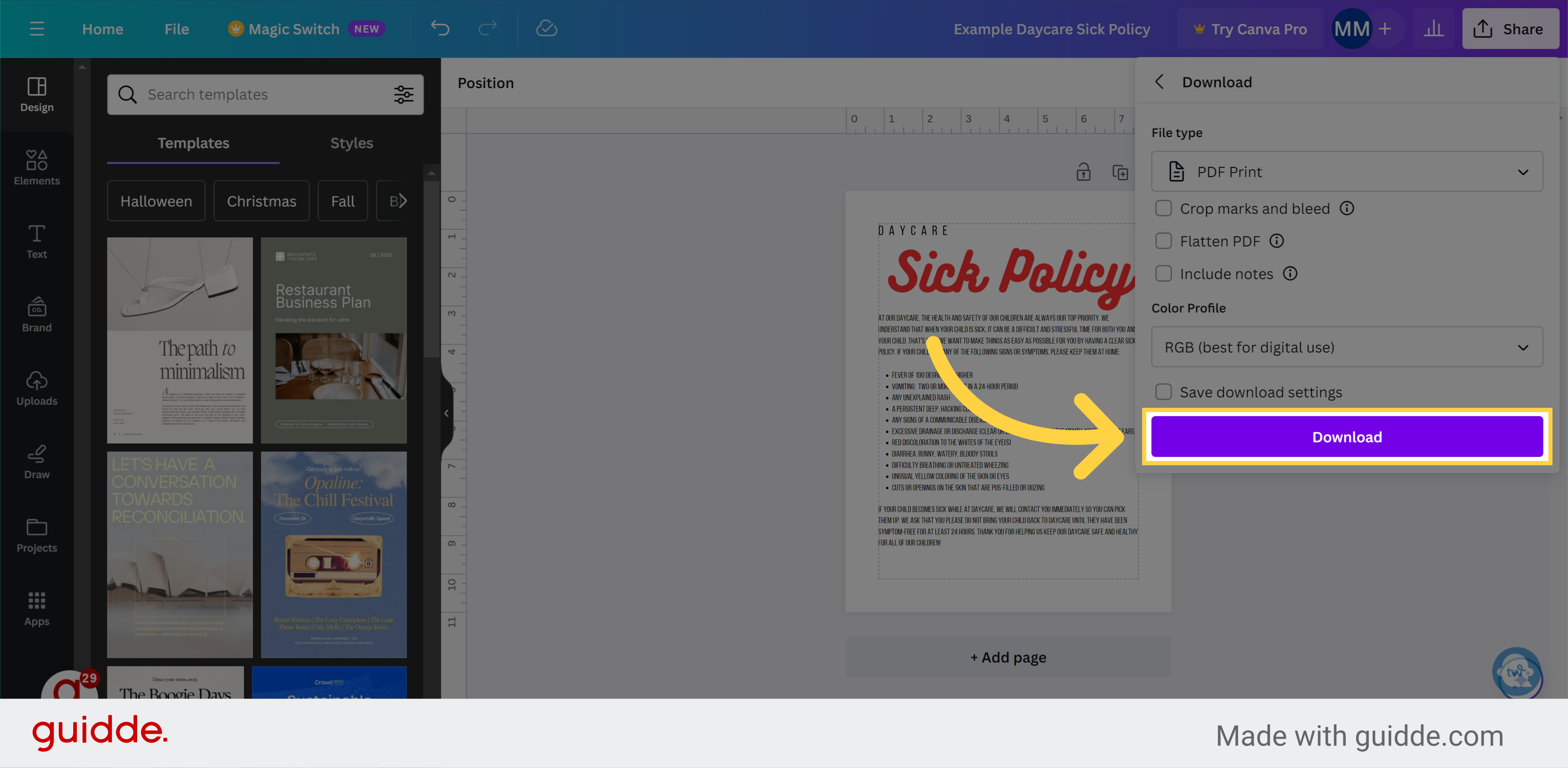 This guide covered the process of using a Canva template to create professional designs. From opening a template to customizing it with your own content, you learned how to make the most of Canva's features.
So whether you're a seasoned designer or a beginner, Canva offers an easy-to-use platform that allows you to personalize and enhance your digital products. By utilizing the various customization options like font style, size, and color, you can truly make each design your own. With our guide and video tutorial, we hope to have made the process even simpler for you. Remember, every masterpiece starts with a single step. So, take that step today and let Canva help you transform your creative vision into reality.